Professional Gutter Installation Services in Berkley, MI
Protect Your Home's Foundation with Expert Gutter Installation
Quality roofing can go a long way toward keeping your home in peak condition, but it's important to pay attention to the importance of a functioning gutter system. Rain gutters are designed to lead water away from your home's siding and foundation. When gutters or gutter guards fail, water buildup can lead to rotting wood, cracked foundations, flooded basements, and other problems that will require expensive home repairs down the road.
At Murray Built Construction, we can inspect, repair, and replace your gutter system to give you peace of mind knowing your home is protected. We promise to always provide a fair assessment of your existing gutter system. We only recommend a gutter replacement when necessary, giving you the information you need to make an informed decision without any high-pressure sales tactics. Contact us today to learn more!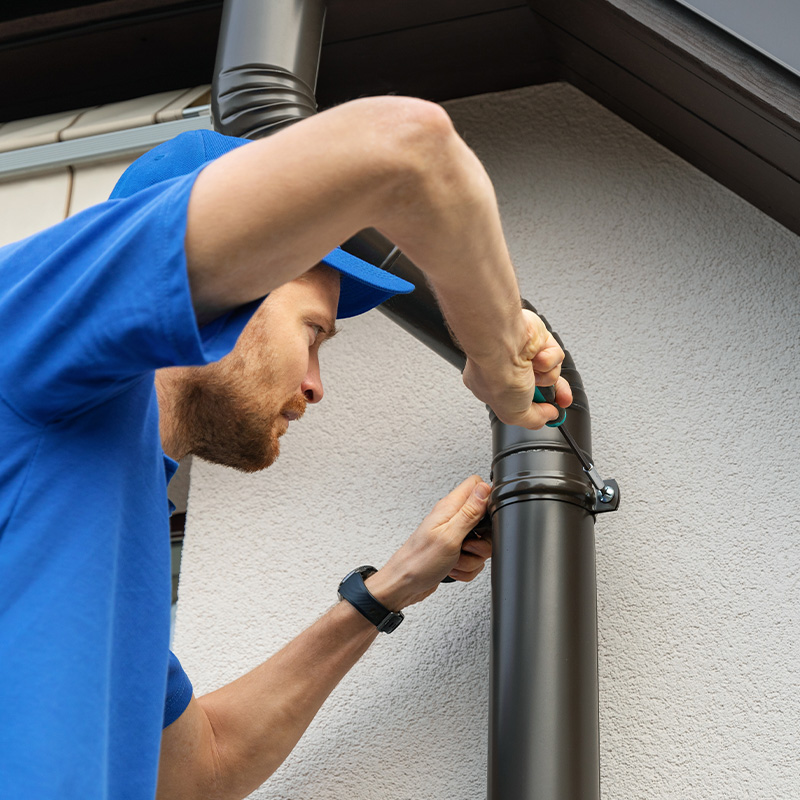 Let Us Help Create Your Dream Home.
---
Contact Murray Built Construction to get the most out of your home with renovations or additions. Call us today to get a free estimate for your gutter installation project!
(248) 541-4600
Seamless Gutter Installation for a Sleek & Functional Home
---
At Murray Built Construction, our skilled and experienced gutter installation team is committed to providing you with high-quality service. As a family-owned roofing company that has served the Southeast Michigan area for nearly 50 years, Murray Built Construction has extensive experience in various style gutters, such as copper gutters, vinyl gutters, aluminum gutters, steel gutters, and more.
A properly fitted and functional gutter system is essential for the safety and structure of your home. Our knowledgeable team will always do a thorough inspection, providing a free estimate before beginning any work.